Before any of y'all hate on me, I'm putting a disclaimer out here: texture-wise and taste-wise, these protein brownies don't taste like your typical 450 calorie brownie. But they're so freaking delicious AND suuuuuper satiating, you'd never know they're 113 calories and high in protein! To all my friends surviving on "poverty macros", this one's for you🍻
{Low Fat, Low Calorie, Small Batch, High Protein, One Bowl, Egg-Free}
You guys loved my 90 Calorie Pumpkin Banana Bread, and who could forget these 50 Calorie Vegan Chocolate Banana Bread Bites (what a mouthful lol)? Then my 38 calorie PB2 Protein Cookies BLEW UP ON PINTEREST. So I figured, why not combine the three?
If I'm being completely honest, these protein brownies don't look nor taste exactly like your regular brownie, BUT they're equally as yummy, chocolatey, and fudgy….or dare I say, even better? The best part? They're macro-friendly and WON'T leave you feeling lethargic or bloated!
Considering that these healthy brownies are only a QUARTER of the calories and fat, I'd say we've got ourselves a pretty good deal 😉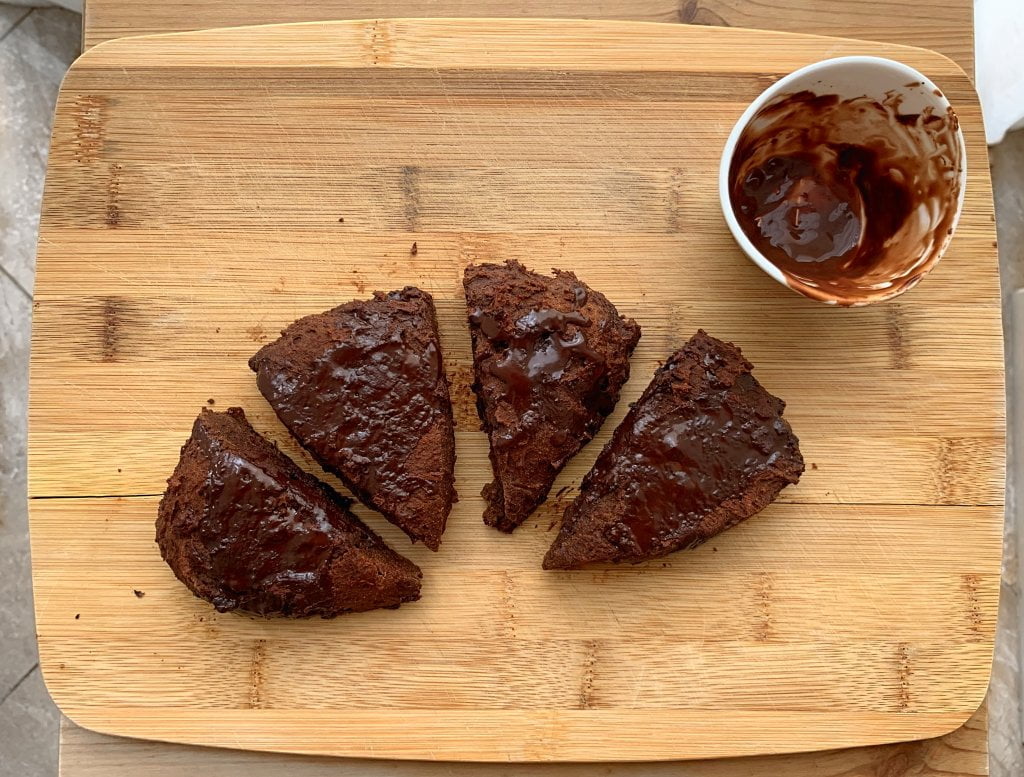 Texture-wise, I'd say they're similar to a chocolate flavoured protein bar. With less liquid and using greek yoghurt in place of the pumpkin, these protein brownies would probably have a more scone-like mouthfeel 😊
BE WARNED: these Protein Brownies are over twice the size of your regular protein bar but a bazillion times more filling. And addicting too 😏
I had one fresh from the oven this morning and then another one because I just couldn't resist😂 Unexpectedly, those 226 calories plus an apple kept me so full I nearly forgot to have lunch!
You guys are going to love them!
Here's what you'll need:
coconut flour
all-purpose flour

substitute w/ any wheat flour OR almond flour + 1tbsp oil/nut butter (I think cassava would also work)

Zero Calorie Sweetener (I love Erythritol and monk fruit blends)

substitute w/ sugar/sweetener of choice (granulated or liquid will both work)

pumpkin puree (canned or steamed)

substitute w/ equal parts thick yogurt OR sour cream (may need to reduce water)

whey protein powder

I used Myprotein's Impact Diet Whey in Vanilla

cocoa powder

I think matcha or milk powder would be a fun alternative!

water to thin

substitute w/ milk or juice of choice

pinch of salt to taste
Pin this before you forget 🙂
*Full macros and nutrient info beneath directions!*
Buon Appetito!