Only 7 ingredients and 30 minutes for the ultimate brownie cookie combo: shiny cracked tops and chewy centers…a must-have recipe that'll disappear in seconds! A major crowd pleaser with vegan alternatives, this recipe can be adapted for more fulffiness.. or more fudgyness!

Only 110 calories!
There is no better way to treat yourself than some pre-Christmas baking! Before y'all come at me for posting an unhealthy recipe, I SWEAR by the 80-20 rule! 110 calories (full macros below) aren't hard to fit into your macros AT ALL… anddd you can never have too much dessert anyways 🙂
One bite of these and I KNEW I had found the perfect recipe. Will you look at that shine!
I had 4 of these for breakfast!
Not convinced? Then perhaps you'll prefer: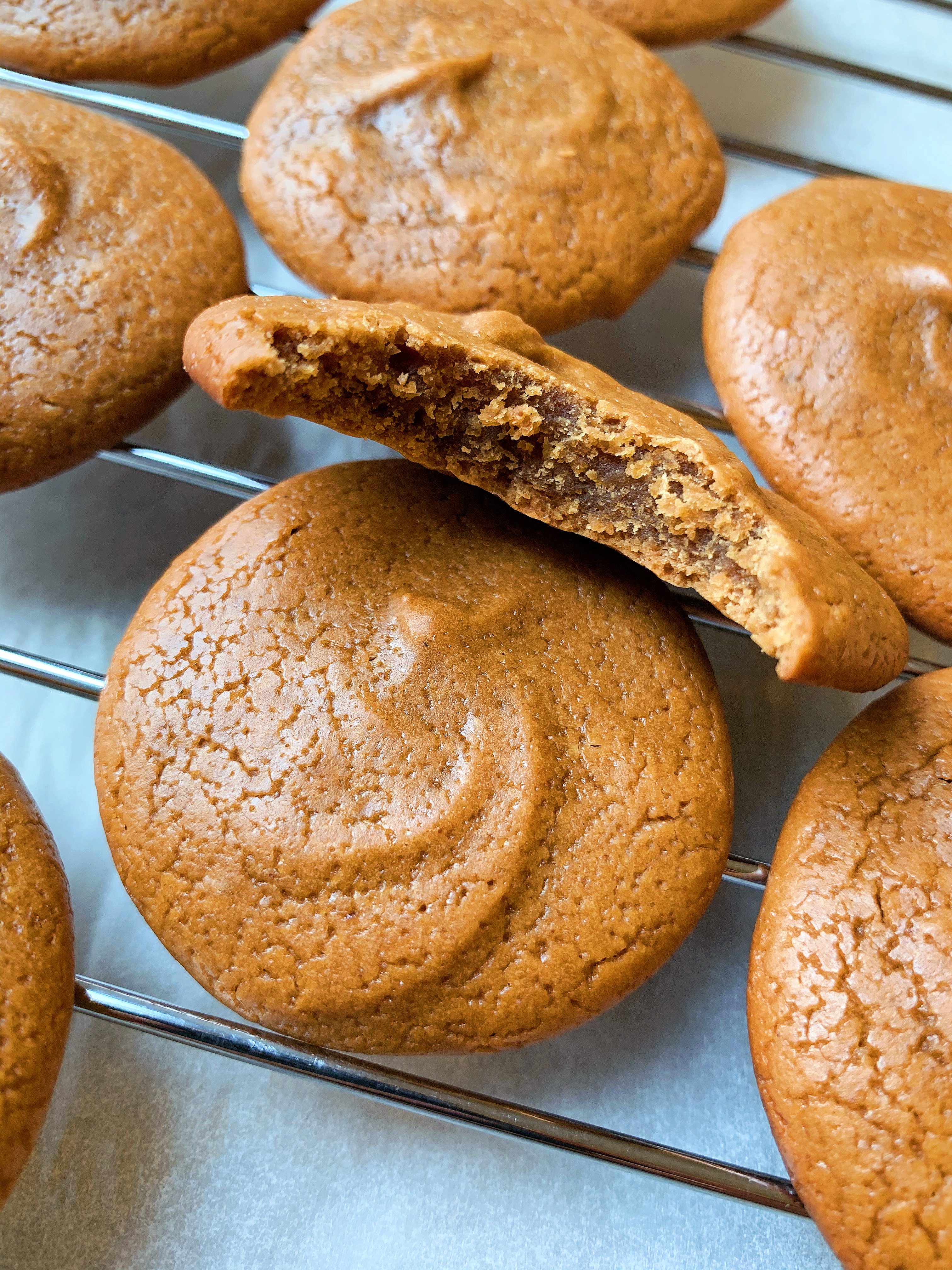 Anywho…
Before we begin… a little tip for you: the key to perfecting these cookies is to slightly underbake them. Unless you want dry and tasteless hockey pucks… They should be shiny and crackled on the surface but soft in the center, like a brownie!
Anddddd there you have it! The best, fudgiest, most chocolatey brownie chunk cookies… under 30 minutes!! Remember to tag me @imheatherr on Instagram if you tried this recipe out!
Merry early Christmas!
-Heather
P.S. Thank you to everyone who sent in their pictures for my 90 Calorie Healthy Pumpkin Banana Bread (Low Fat!) and Butterless Fluffy Buttermilk Pancakes for Two on Instagram and Pinterest! They really make my day ❤️