These healthier Butterless Fluffy Buttermilk Pancakes for Two are the perfect addition to your weekends– only 42 calories, perfectly fluffy, and SO easy to make!

{No Butter, One Bowl, Small Batch, Healthy}
chocolate spread recipe | jump to recipe
There's nothing like a good ol' fluffy stack of pancake during exam seasons…
Especially these classic Buttermilk Pancakes… without the butter! I'm so excited to be sharing this recipe with you guys today!!
update: Thank you so much to everyone who shared their love for these pancakes on Pinterest! Literal dream come true 🥰🥰
Should I top serve these with maple syrup or bananas and this 30 calorie Secretly Low-Calorie PB2 Chocolate Nut Butter? Dammit. Life is so. hard. #firstworldproblems 🙂
These are 100% picky sibling approved, pinky promise.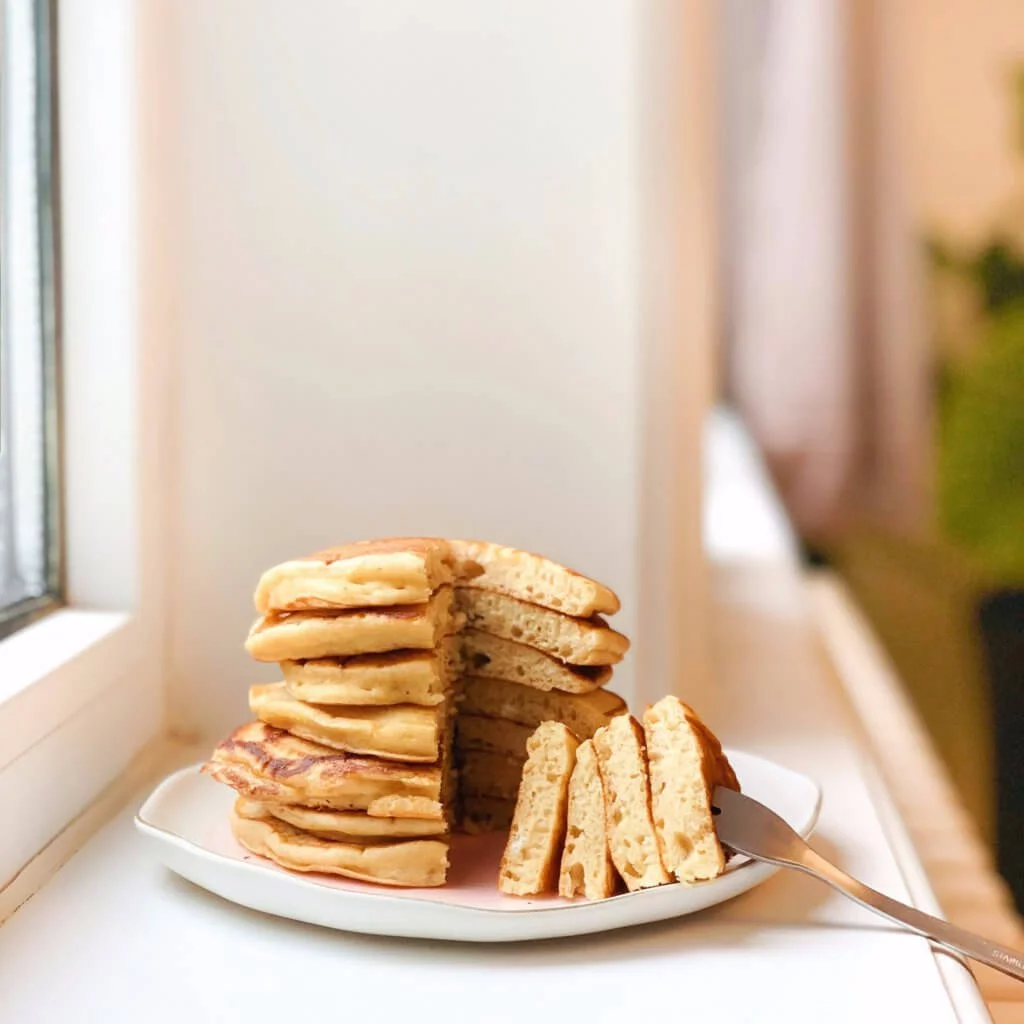 Also, I know I turned up the contrast a little bit too much but OH MY GOD. They are So. Darn. Soft and fluffy and delishhh! They don't even taste a single bit healthy at all!
*Full macros and nutrient info down below!*
Feeling savory? Replace half of the flour with buckwheat flour and serve with maple syrup and bacon. If you feel like adding one tsp of cinnamon to the buckwheat batter, try topping it with caramelized apple slices and whipped cream!
This has been my go-to recipe when I need a pick me up, and I hope you'll love it as much as I do!
check out my recipes on youtube:
Remember to tag me @imheatherr on Instagram or comment below if you tried this recipe out, and pin this recipe so you can make it in the future!
Cheers!
-Heather
pin this for later!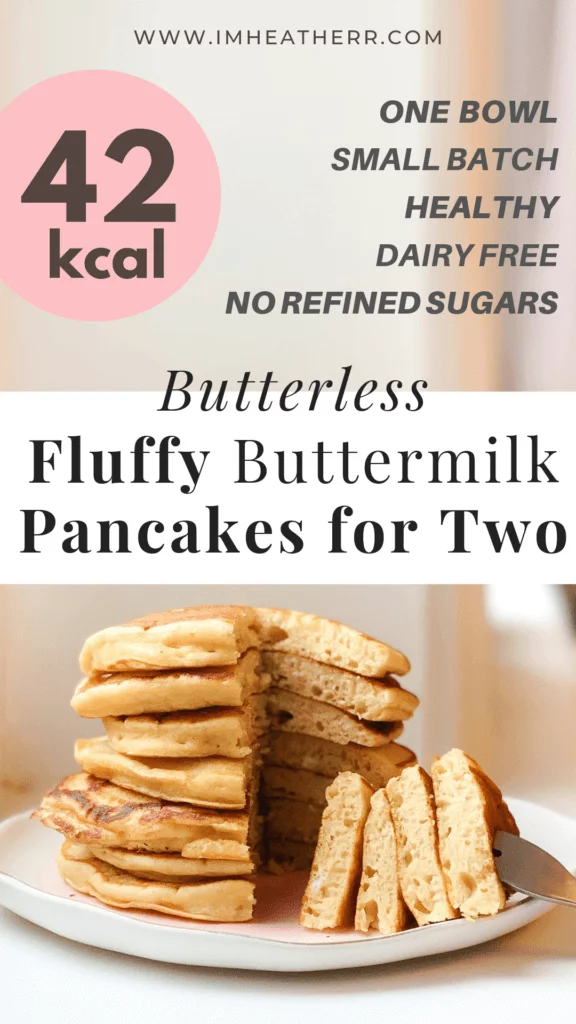 your reviews
From Saf's Life on Youtube (she used regular sugar, milk, and less salt)