These Vegan Classic Chewy Chocolate Chip Cookies are so QUICK and EASY to make! They are NUT FREE, BUTTERLESS, WHISK FREE, and contain NO COCONUT OIL! These babies only require 7 basic pantry ingredients, but feel free to upgrade them by adding a touch of ginger and a splash of coffee for that extra depth in flavour 🙂
{No Butter, Small Batch, Vegan, Dairy-Free, Nut-Free, Refined Sugar-Free}
Ever since I made my Classic Chocolate Chunk Cookies, I have been searching the whole world for a vegan alternative that doesn't require any vegan butter. Or nut butter. And definitely not coconut oil. I have nothing against coconut oil but why does it always have to be coconut oil?
Please do comment below if such a recipe exists. But for now, my Thin & Chewiest Vegan Choc Chip Olive Oil Cookies will do the job just fine. I proudly introduce to you… the Classic, Chewiest Chocolate Chip Cookie with the Crispiest exterior! (My English teacher would be proud)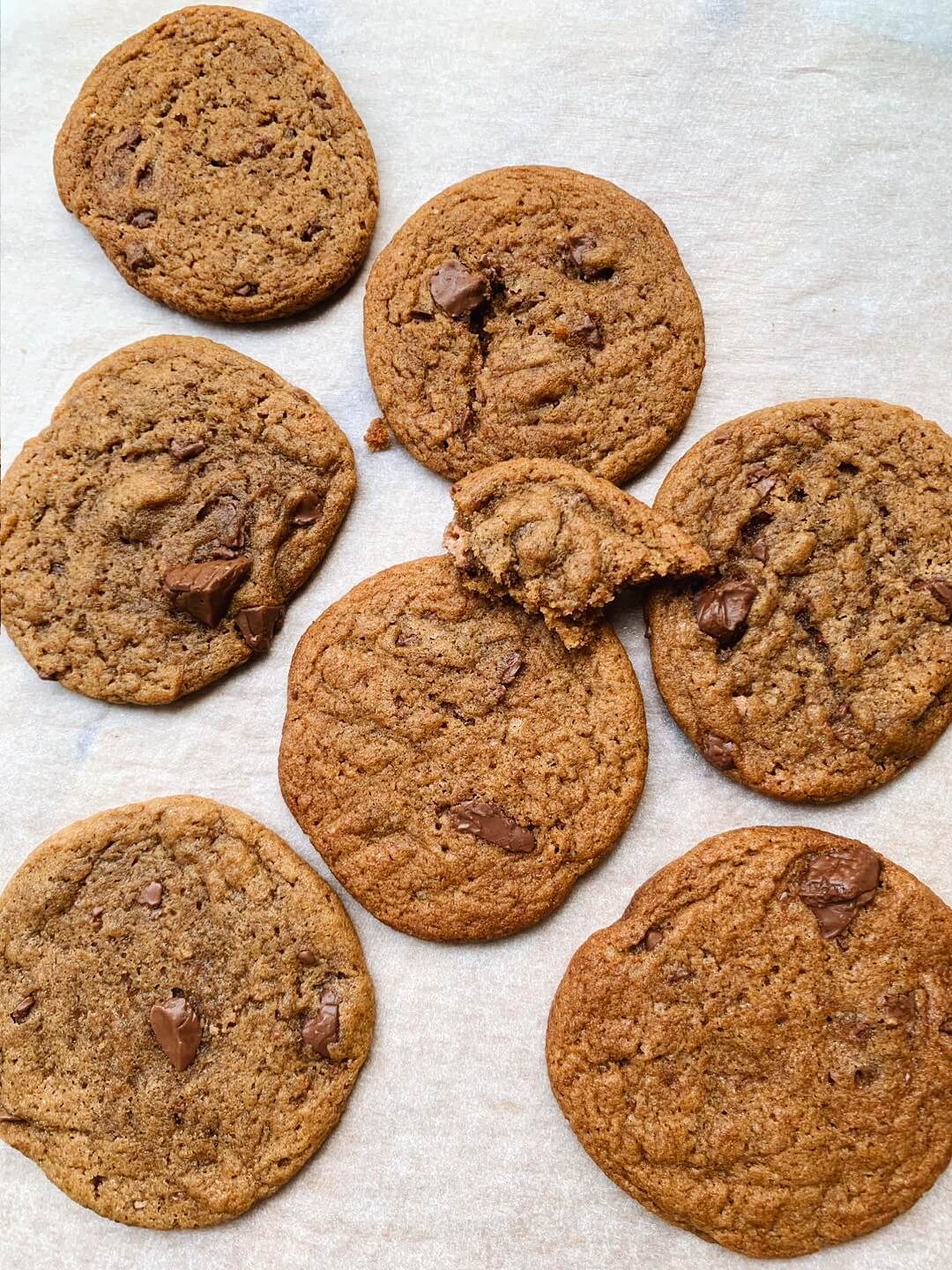 Classic Chocolate Chunk Cookies | jump to recipe
Today's recipe comes from a sudden craving for cookies and extreme reluctance to study for a Math test. A warning to all cookie addicts: they're pretty darn good.
Processed with VSCO with a6 preset
I filled the inside of a cookie with peanut butter and honey and OH MY GOD YOU GUYS it was DIVINE.
drumroll please….
*Full macros and nutrient info beneath directions!*
I promise, these Vegan Classic Chewy Chocolate Chip Cookies are so sinfully chewy and delicious you won't even realize they're healthy! I hope you like them as much as I do 🙂
Check out my recipes on youtube: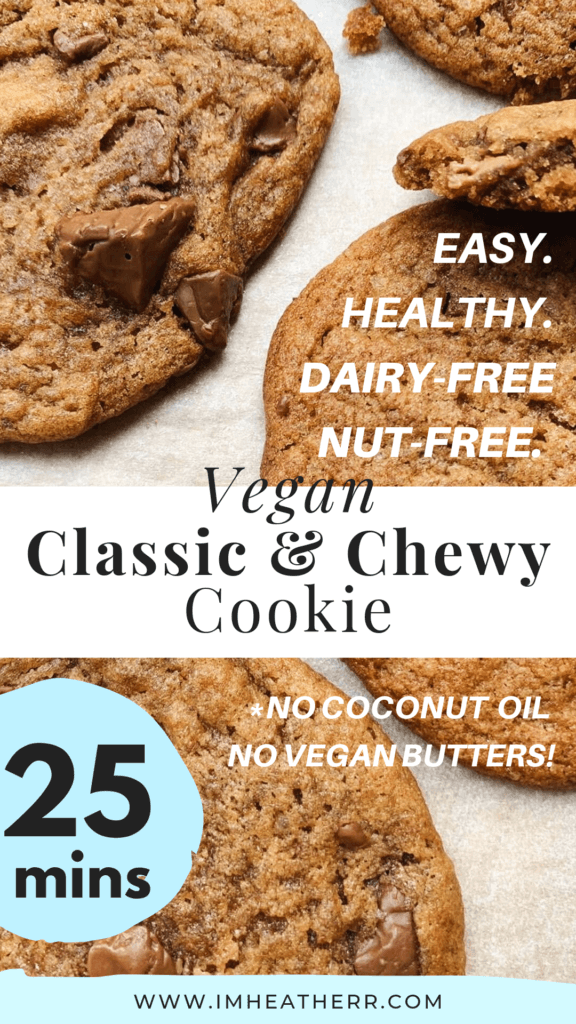 Remember to pin this recipe and tag me @imheatherr on Instagram if you tried this recipe out! What should I bake next?
Cheers!
Heather