Less than 30 calories per serving! Creamy, rich, and perfect as a spread, frosting, ganache, or frozen as ice cream! Only 3 ingredients 🙂 

{GF, VEGAN, CLEAN EATING, Healthy, Low Fat, Low Calorie}
50 Calorie Chocolate Banana Bread Bites| jump to recipe
I am very excited to share this with you y' all. VERY EXCITED. And yes, I do have many more IGCSE exams coming up, but #prioritiesYou might've seen this picture of my 50 Calorie Chocolate Banana Bread Bites on the blog.
Will you look at that!
And YES! I did use a proper camera this time!
He'res a little behind the scenes of the 50 Calorie Chocolate Banana Bread Bites shoot… It was quite cloudy that day but hopefully, foodgawker won't decline these pictures! *Fingers crossed*
Are you ready for the recipe?
check out my recipes on youtube:
Remember to tag me @imheatherr on Instagram or comment below if you tried this recipe out!
Cheers!
-Heather
pin this for later!!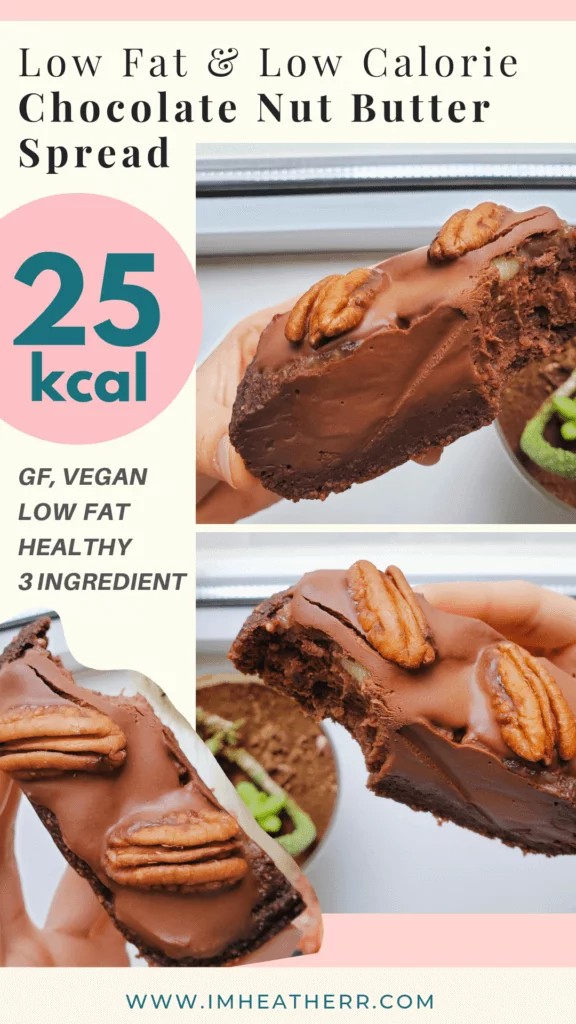 P.S. Check out my 3 ingredient PB2 Cookies! They're only 38 calories and contain 4.1g of protein! 🥰