This quarantine-friendly granola recipe tastes just like caramel popcorn you won't believe it's good for you! 4 ingredients, naturally sweetened, and just 134 calories per serving. Enjoy with some yogurt and fresh fruits… or if you're like me, straight out of the jar! 😂
{Low Fat, Low Calorie, Vegan, Small Batch, 4 ingredient, Dairy-Free, Gluten-Free}
Hi guys!
How's everyone's coping with during this period of self-quarantining? As the coronavirus first broke out in China, the situation in Beijing has improved but it breaks my heart to see the rest of the world plunged into chaos… especially those sharing the same supermarket as panic-buyers 🙄(why the obsession with toilet paper?! why!?!?)
During the first month of quarantine, our family didn't leave the house unless we had to… and when we did, you bet we stocked up like crazy. Most of our groceries consisted of canned beans, canned sardines, frozen meats and veggies, and plenty of thick-skinned fruits like bananas (for making these 90 Calorie Healthy Pumpkin Banana Bread of course!) and oranges. However, Mom never bought granola on her grocery runs because it took up too much space 🙁
She did, however, allow oat muesli, so I made my own Skinny Caramel Granola Clusters! They're just as crunchy and flavorful as the store-bought ones but contain none of the high fructose corn syrup and refined sugars like regular store-bought granola 🙂
This is also a super forgiving recipe, so you have no excuse not to whip up a batch! I've compiled a list of substitutions just in case: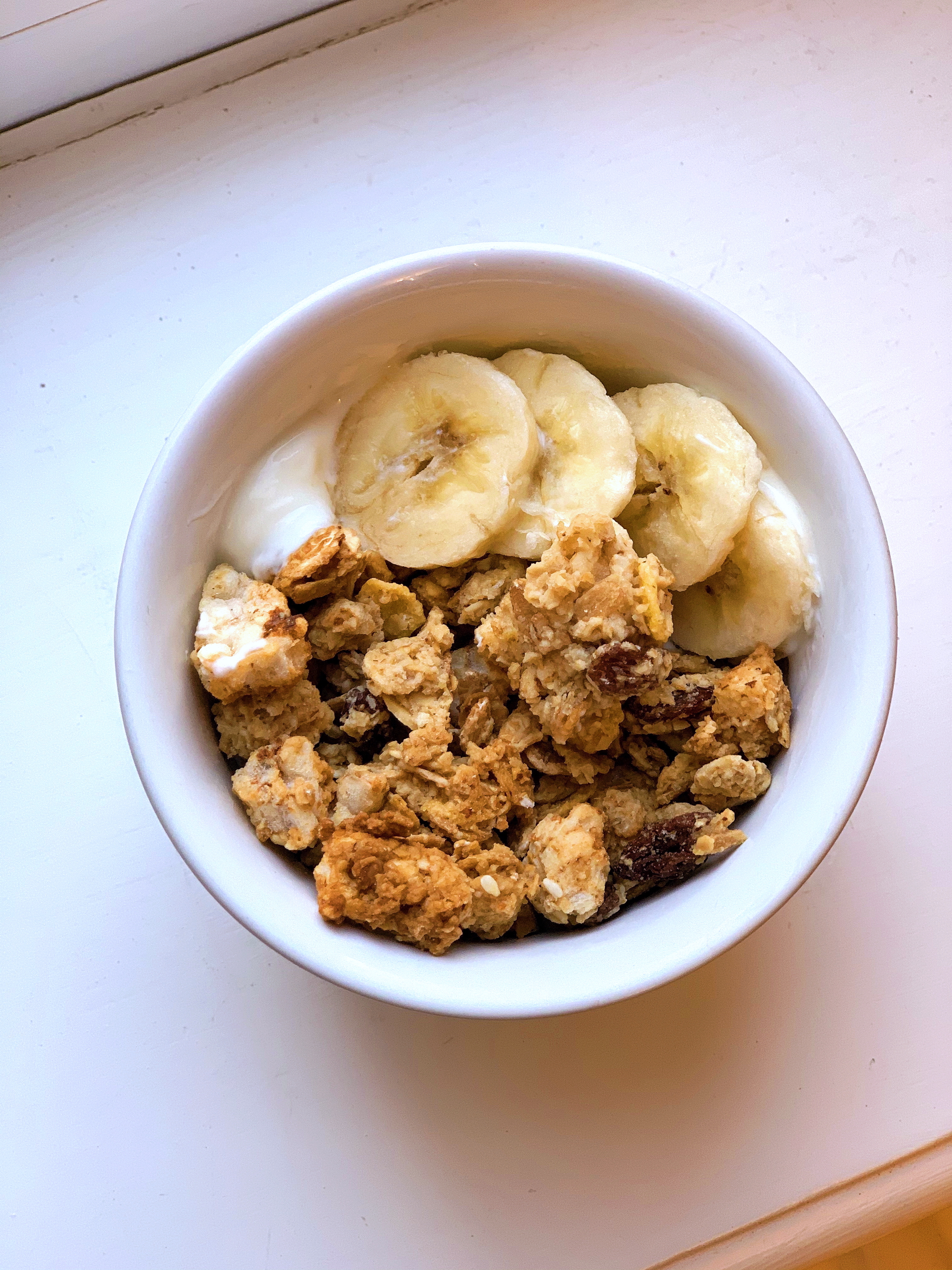 Here's what you'll need:
honey— OR agave OR syrup of choice (for a lower calorie option, try Lakanto Maple Flavored Syrup)
coconut oil— OR melted butter OR any oil you like!
muesli — plain rolled/ old fashioned/ quick/ instant oat flakes work great too
rice cakes — OR puffed/popped rice OR corn cakes
optional flakey salt to taste
optional raisins and chopped/slivered nuts which I'd 110% recommend
Are you ready? Let's get started!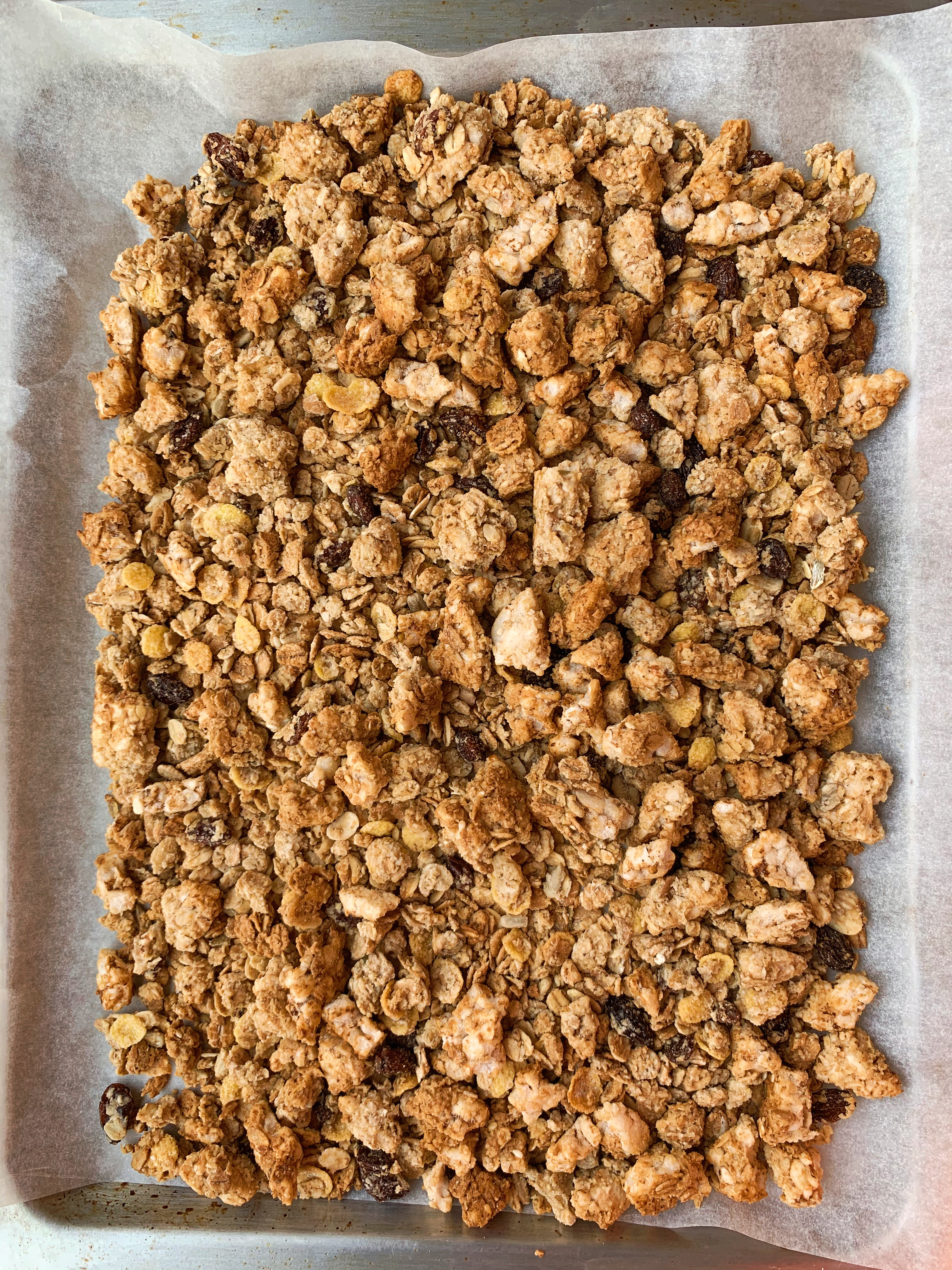 Pin this before you forget!
*Full macros and nutrient info beneath directions!*
Happy baking! 🥰
Heather